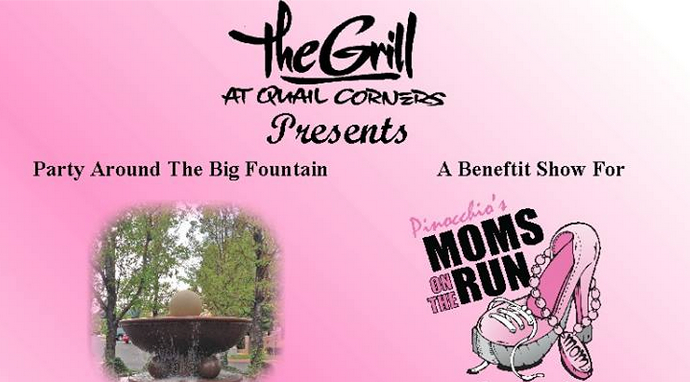 The Grill at Quail Corners will donate 98% of all proceeds from the September 6 event to Moms on the Run, ensuring that the money will stay in northern Nevada to help local families.
About Moms on the Run
Sponsored by Pinocchio's Bar and Grill, Moms on the Run is a non-profit organization dedicated to helping those enduring treatment for breast and gynecological cancers. The non-profit has been in northern Nevada for more than 10 years and is often recognized for its efforts in early May and the Mother's Day Moms on the Run 5K/10K run.
The Moms on the Run Mother's Day event celebrated 14 years this year and remains the primary source of funding for its philanthropic efforts.
How You Can Help
Now that the annual 5K/10K race is in the books the best way to help Moms on the Run is to come join us for a night of dinner, drinks and dancing! For $60 per person you will receive dinner from The Grill at Quail Corners that will include steak, chicken, pasta, salads, fruit, dessert and two cocktails of your choice.
We will also provide live musical entertainment Reno's own The Coney Dogs and visitors from East Bay, California Frank John Colli and the Ben Kolber Project.
Space is limited so remember to reserve your seat by calling 775-827-6262.
Come Support Moms on the Run
If you're looking to have a night out with friends while supporting a great cause then come join us at The Grill at Quail Corners on September 6 beginning at 5:30 p.m. We have enjoyed every moment of these fundraising efforts over the years and we hope you will come find out more about a great cause in our local area!