Valentine's Day is just around the corner, are you ready for date night? If you're looking for the best restaurant in Reno to spend date night at, make a reservation at The Grill. From perfectly crafted cocktails and quality food made with care to the romantic and serene atmosphere of our dining area, we guarantee you'll have a great night out with your date when you stop in our Reno restaurant and wine bar. 
Learn more about The Grill below and see why it's the perfect place for any date!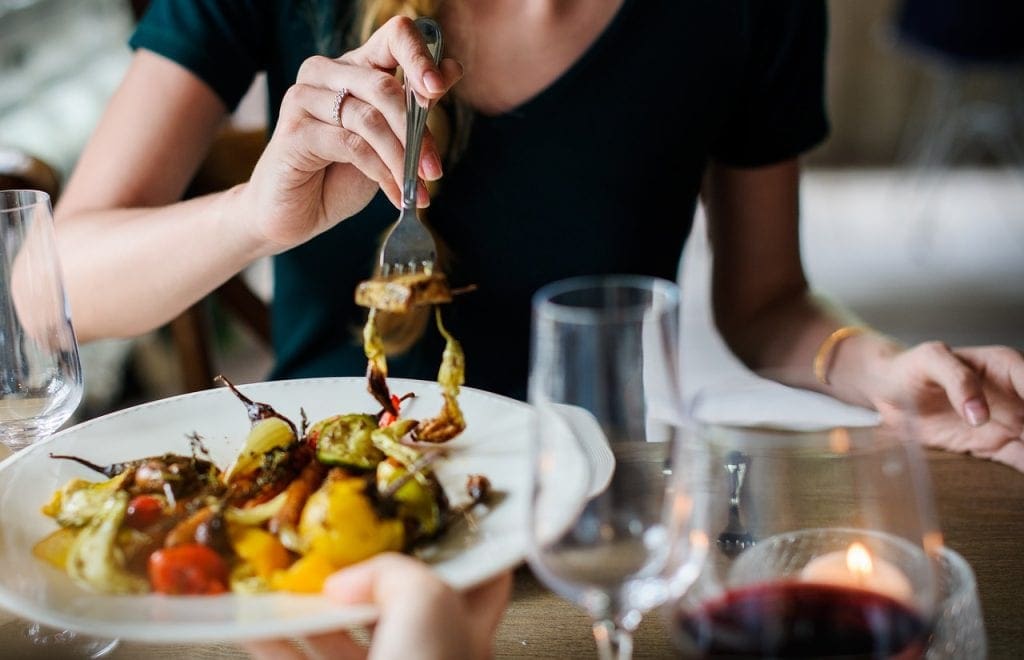 The Best Date Night Restaurant in Reno Does Exist 
With so many restaurants in Reno to choose from, it can be difficult to find one that offers everything you're interested in. Are you looking for a casual, quick spot to stop on your way to the movies? Or maybe you and your partner are looking for a nice, sophisticated restaurant to enjoy a meal together. Whatever the occasion and whatever your plans are, The Grill is the perfect place to start. 
The Grill's Cocktails and Wine Bar
A classic date night in Reno has to include drinks. Whether you're searching for the best happy hour spot or want to grab a quick drink and a snack before heading on to your next event, The Grill offers delicious cocktails and has an extensive wine menu to peruse. Our Happy Hour Menu includes a variety of snacks such as Artichoke Dip, Spicy Chicken Wings, and our Chef's Street Tacos. Our Happy Hour drinks and cocktails range from $4 domestic beers to $6 hand-crafted cocktails that will make your mouth water. 
And if you're looking for a fine dining restaurant to enjoy an elegant meal and some drinks to pair, take a look at our full wine menu for even greater options. We're available to help you pair the perfect wine with your meal so you and your date end up leaving satisfied and happy. 
The Grill's Amazing Food  
From appetizers and salads to complete entrees, we put our heart and soul into every dish we prepare. We take just as much pride in creating our small plates and snacks as we do with our main entrees because you deserve good food regardless of what you want to eat. Some of our most popular seafood dishes include our Grilled Colosal Prawns cooked in a delicious white wine and butter sauce and our Petrale Sole served with a bed of Linguini and seasonal vegetables. We also have a delicious Filet Mignon on the menu complete with Bearnaise. 
To learn more about the food at The Grill, take a look at our Lunch and Dinner menus.
The Grill's Romantic Atmosphere
Whether it is the first date or one of many, The Grill is the best restaurant in Reno for a date night. With our friendly and professional staff, we will make you feel comfortable and happy for choosing to dine with us. Our dining area is spaced out enough so that you can have a private conversation and still feel included in the dining experience. If you and your date want to have some fresh air and enjoy the night, we also have an outside seating area where you can enjoy all those things.
Join The Grill For Your Valentine's Date Night
If you still need somewhere to make your Valentine's Day reservation, call The Grill at Quail Corners to book your table. We have an extensive food and beverage menu and are happy to provide you with the Reno fine dining experience you've always dreamed of.