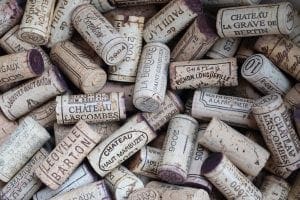 Summer is in full swing, the mercury is hitting triple digits and all you can think about is cooling down and refreshing yourself at the end (or in the middle, we don't judge!) of a long day.
Nothing says summer quite like a delicious, crisp glass of wine bursting with sunny flavors. Here at the Grill At Quail Corners, we pride ourselves on our extensive wine selection- you're sure to find something to your taste.
Whether you're a sommelier or a complete newcomer to the wonders of wine, we're here to help you choose the perfect one to complement your meal with us. Read on and be inspired!
Wonderful Whites
Sauvignon Blanc
A true summer classic, Sauvignon Blanc is perfect in the hot weather. With its distinctive, vivid aromas and zesty acidity, it's easy to identify. Its green, herbaceous and fruity scents are sometimes accented with musky aromas, yet its flavors are consistently fresh and bright. Our two Sauvignon Blancs are the Laird Family Vineyards and the Groth, both from the iconic Napa Valley.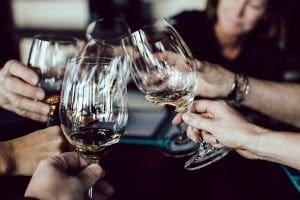 Drink it with: fresh seafood, like our Seared Ahi, Seafood Cocktail, Grilled Salmon, Cioppino or Pan-Seared Scallops.
Pinot Grigio
Another time-honored summer stalwart, Pinot Grigio is crisp and light, perfect for warm weather dining. The primary fruit flavors are lime, lemon, pear, white nectarine and apple. It offers a refreshing sparkle of acidity. Our Pinot Grigios are the Corte Giara and Santa Margarita from Italy, and the Backhouse from next door in California.
Pair with: cheese-based dishes, like our Grilled Mozzarella or one of our delicious pizzas.
Viognier
Perhaps not as well-known as our first two suggestions, Viognier is a powerful contender for the perfect summer white. It's is a fantastic breaking-into-summer grape with lovely floral aromas that remind you of spring, but with the luscious flavors of stone fruits.
Pair with: chicken dishes like our Chicken Piccata or Mediterranean pizza.
Ravishing Reds
Yes, red wine really is great in the summer!
Pinot Noir
The variety's low to moderate tannin content and crisp acidity allows aroma and mouth feel to dominate the experience, which is perfect for summer. It's pretty much impossible to sum up this wonderful variety in a few sentences, so we'll allow our extensive range of Pinot Noir wines to speak for themselves.
Pair with: almost everything! Our recommendation is to pair a Pinot Noir with decadent beef dishes like our Filet Mignon, Steak Frites or New York steak.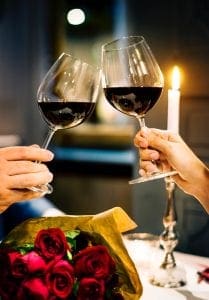 Cabernet Sauvignon
Since this variety is grown in a wide range of climates and regions throughout the world, it has varied flavors. Fundamentally speaking, Cab is a full-bodied red wine with dark fruit flavors and savory tastes from black pepper to bell pepper. We have an amazing range of Cabs- try Groth Vineyards from Oakville or Silver Oak Cellars from the Alexander Valley.
Pair with: our hoisin-glazed Short Ribs.
Beautiful Bubbles
Nothing says summer quite like a piquant glass of fizz. What could be more refreshing on a hot summer day? We have a great selection including prosecco from Italy and champagne from France.
Pair with: anything on our menu: make it a celebration!
We're sure you'll find the perfect wine to complement your meal here at the Grill at Quail Corners. If not, be sure to ask your server for today's Off-the-List list. Happy summer!