News Review posted an article that talks about the importance of parent-child interactions on the dining table. Accordingly, families that always eat dinners together tend to be healthier than those that don't since that is the best way to teach kids to eat healthy food. Of course, when there are stubborn, picky eaters in the family, it's always difficult to get them to like other things; but this could be partly because of the parents themselves:
It's possible, of course, that parents of picky eaters are feeding the problem and simply aren't being patient enough.
"Studies show it takes at least 10 times introducing a food to make it go from 'yuck' to 'yum,'" says Gina Gilbert-Green, a nutrition consultant, fitness trainer with Anatomie in Reno and mother of three.
Many parents who have offered certain foods once or twice and gotten unfavorable responses from their kids simply throw up their hands and give up. But persistence is key.
Parents may also perpetuate the problem by operating out of fear of starvation. "They won't let themselves starve to death. They'll eat as much as they need to eat," says Gilbert-Green.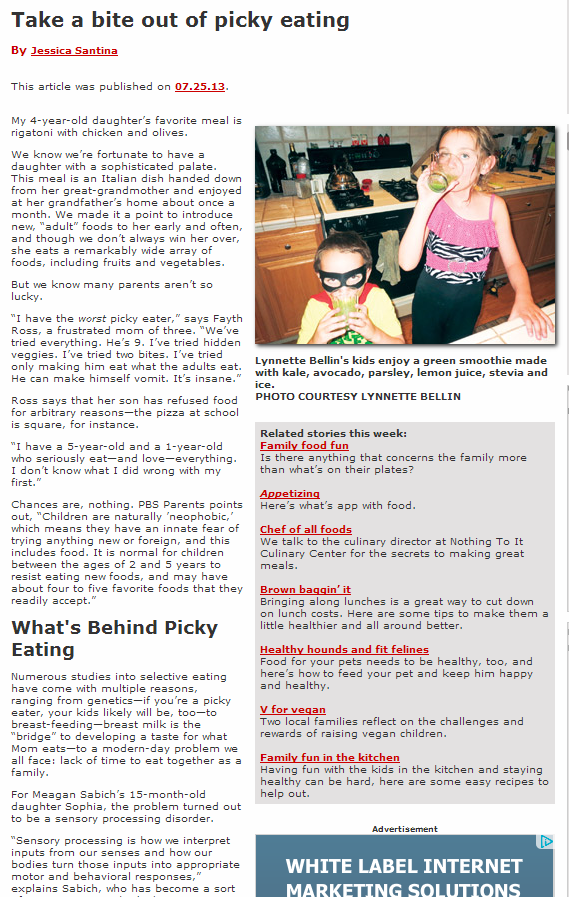 This guide may prove useful for when the entire family gets to dine in the best restaurants in Reno, NV, but any dining experience can turn sour if the quality of service is lackluster. Fortunately, reputable establishments like the Grill at Quail Corners are guaranteed to only serve the best food to casual diners and regular patrons alike. This could also be a good opportunity for parents to introduce new kinds of food for choosy little boys and girls so that they can learn to eat different things.
Clean tables, neatly-arranged cutlery, beautiful decorations, and even the smiles from the servers and chefs go a long way in satisfying the hearts and stomachs of any family. Only with such a pleasant atmosphere can a healthy dining experience with kids begin in earnest. Restaurants that offer fine dining in Reno always have a huge assortment of meals and drinks to suit anyone's taste; these experiences can make picky eating a thing of the past because kids can then associate good memories with various kinds of food.
(From Take a bite out of picky eating, News Review, July 25, 2013)