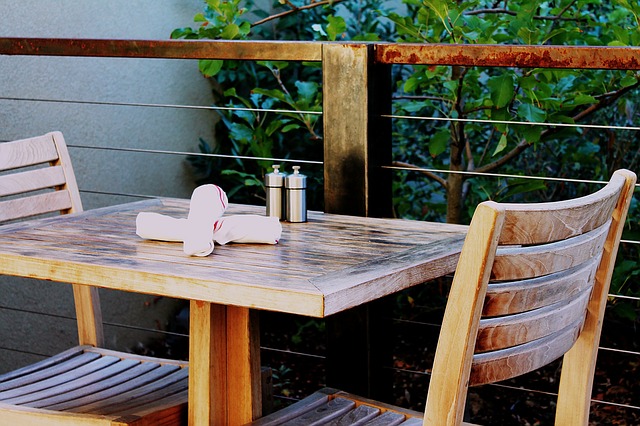 Join us at The Grill's patio to experience the best outdoor dining in Reno, NV! Temperatures are rising and the sun is shining. Now's the perfect time to enjoy the outdoors, and what better way to do that than with your favorite meal? The Grill is happy to announce that our outdoor dining in Reno is open, and we'd love to share our delicious food and serene patio with all of the city. With everything going on in the world at the moment, maintaining some normalcy can help us feel more at ease amidst all the chaos. One thing that people have been missing the most is the opportunity to have a meal and drink with some friends or family. Fortunately, the outdoor seating at The Grill can give you the chance to do just that, all while maintaining proper social distance. We turn outdoor dining into an elegant, fine dining experience. Call 775.827.6262 or click the link above to book a reservation today!
Outdoor Dining at the Best Restaurant in Reno
If you've ever been to The Grill, then you already know how amazingly delicious everything is that comes from their kitchen. From yummy burgers and pizzas to elegant plates of chicken and fish, The Grill has something for everyone to enjoy. Why not enjoy that mouthwatering meal among the trees and sunshine? Not only does outdoor dining allow you to enjoy a nice meal and some nature all at once, but it might also be the safest way to visit a restaurant at this time. Our outdoor setup provides you, and whoever you're dining with, a safe amount of distance between you and other guests. You'll have a bit more privacy this way and you may even feel more comfortable re-introducing yourself back into the community.
Come enjoy The Grill's delicious dishes while embracing the warmth of the summer sun and the beautiful elements of nature with their outside patio. Each table comes with its own umbrella, perfect for creating shade if it's just a little too bright out. And for all you dog lovers out there, their patio is pet friendly! The wide tables are perfect for moderate-sized groups or for a couple enjoying a night out.
Fine Reno Outdoor Dining at The Grill
The Grill at Quail Corners turns casual dining into an elevated food experience. With our extensive lunch and dinner menus, there are plenty of options for whatever mood you're in. If you're over the age of 21, then check out our specialty cocktails and wine! We'd love for you to join us this summer for some yummy food and tasty drinks!